Malta, renowned for its sunny days and turquoise waters, also boasts a 7,000 year history with prehistoric temples, a fortified city and a prehistoric burial site. There are 3 UNESCO World Heritage Sites in Malta all of which are cultural sites and are found on the islands of Malta and Gozo. We've visited all three of the UNESCO sites in Malta.
The 3 UNESCO World Heritage sites in Malta

The UNESCO World Heritage Sites in Malta and the year they were first inscribed are:
City of Valletta (1980)
Megalithic Temples of Malta (1980,1992)
Ħal Saflieni Hypogeum (1980)
Hover over the map for the names of the sites:
UNESCO Malta
1 | City of Valletta (1980)
The fortified city of Valletta, the capital of Malta, is inextricably linked with the history of the military and the charitable Order of the Knights of St John of Jerusalem who founded the city in 1566. Valletta has maintained its structure from the 16th Century and is one of the most concentrated historic areas in the world.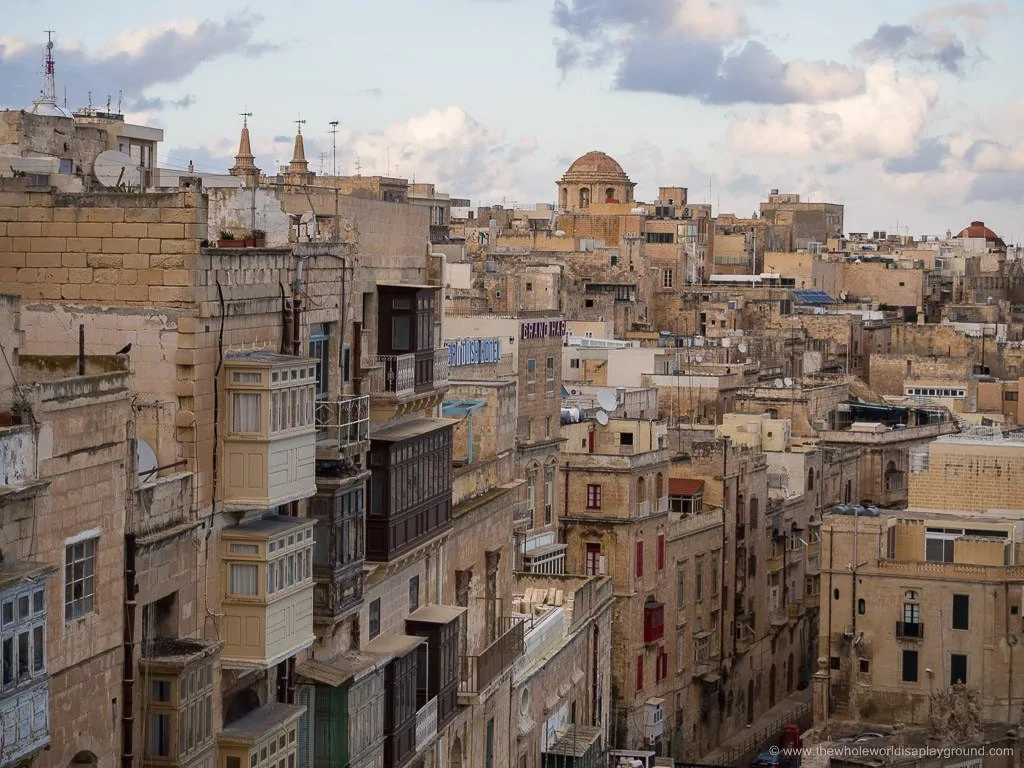 2 | Megalithic Temples of Malta (1980,1992)
There are seven prehistoric temples found between the islands of Malta and Gozo on the UNESCO World Heritage listing. On Gozo, the two temples of Ggantija are notable for their gigantic Bronze age structures. On the island of Malta, the temples of Hagar Qin, Mnajdra and Tarxien are considered unique architectural masterpieces given the limited resources available to their builders. The temples are described by UNESCO as the oldest free standing monuments on Earth and are dated further back than Stonehenge and the Egyptian Pyramids.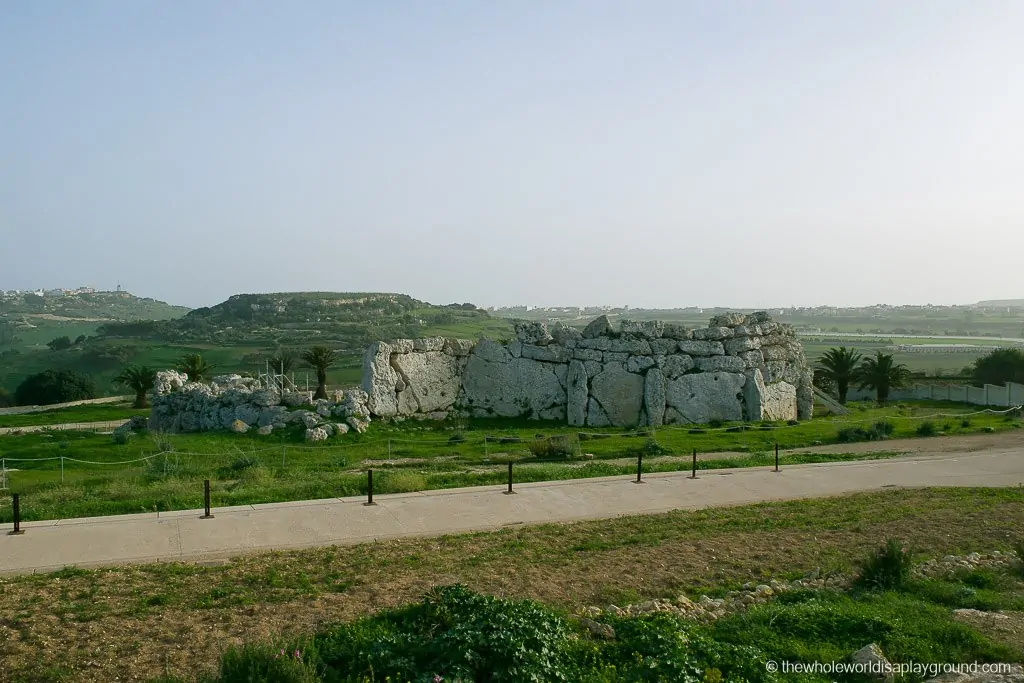 3 | Ħal Saflieni Hypogeum (1980)
The prehistoric underground burial site of Hal Saflieini was was discovered in 1902 when workers on a new housing development accidentally broke through its roof. The complex consists of interconnecting rock-cut chambers over three levels and the earliest remains date back to 4BC. It's described by UNESCO as a site that bears a unique testimony to a cultural tradition which has disappeared.
Malta UNESCO World Heritage Site tip: book your tickets to the Hal Saflieni Hypogeum in advance as visitors are limited to 80 per day. We visited in the off peak season and were lucky to secure our tickets a few days in advance but during the summer months the Hypogeum can be booked for weeks ahead. Photography was not allowed in the Hypogeum.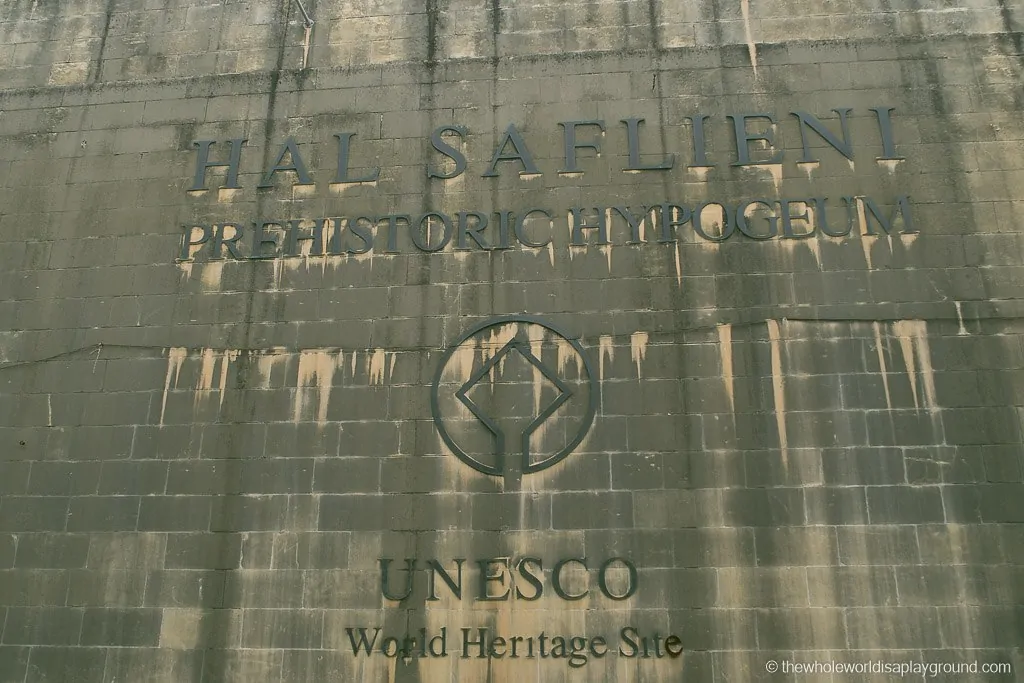 For more on Malta travel:
Check out our other Malta articles which include: